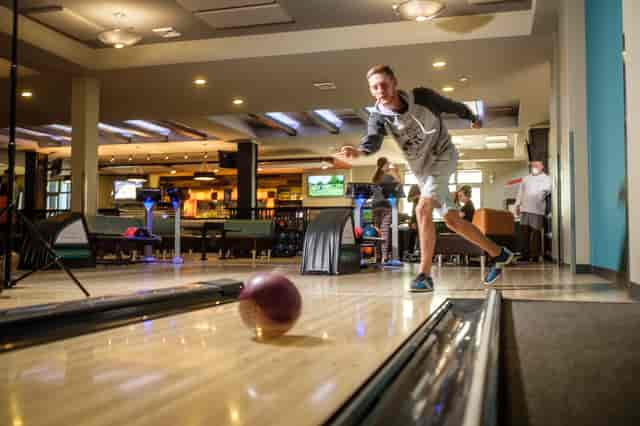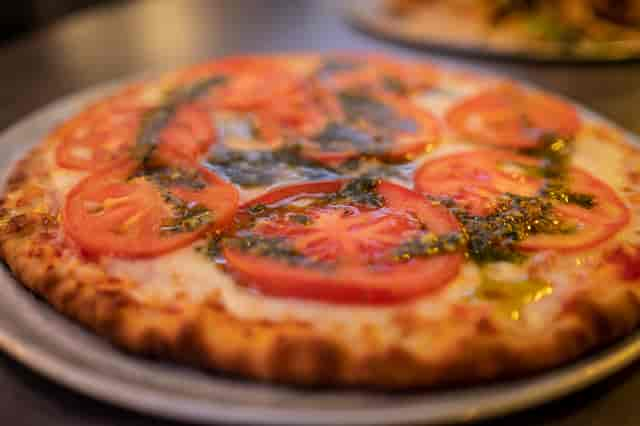 Mammoth Rock 'n' Bowl
Bowling • Golf • Restaurant • Events
Find Us
Mammoth Lakes, CA
3029 Chateau Road
Mammoth Lakes, CA 93546

Hours
Monday - Sunday:
5:30 pm - 9:00 pm
Bowling and Lounge are closed. Brasserie is open for outdoor dining and reservations!

Come Inside! Join the fun!
We're Mammoth Lakes' newest, hippest Entertainment Complex where something is always going on. Whether it's bowling, dancing, golf simulators, video games, or world-class dining, we have something for everyone. Special Events? You got it! We can accommodate parties up to 250 with our 2 restaurants, full bars, and multiple event spaces. Enjoy our modern décor and exceptional views while celebrating in style. Whatever your game is, we've got you covered.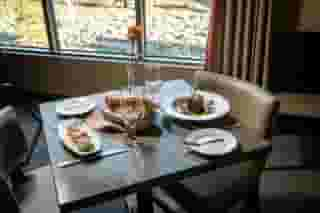 We welcome you to dine with us al fresco at the Brasserie!
On the weekends we will be using both downstairs and upstairs decks with incredible views and fresh air. Weeknights only one deck will be in use. You can also order Brasserie menu items for pick up. Call us at 760-934-4200, ext 233 or email Jamie Dudley at jdudley@mammothrocknbowl.com.