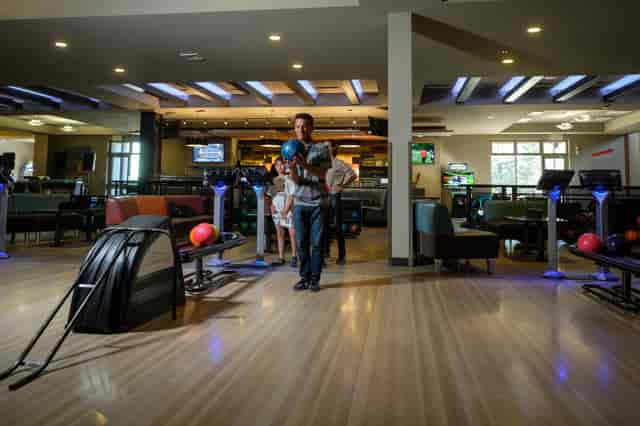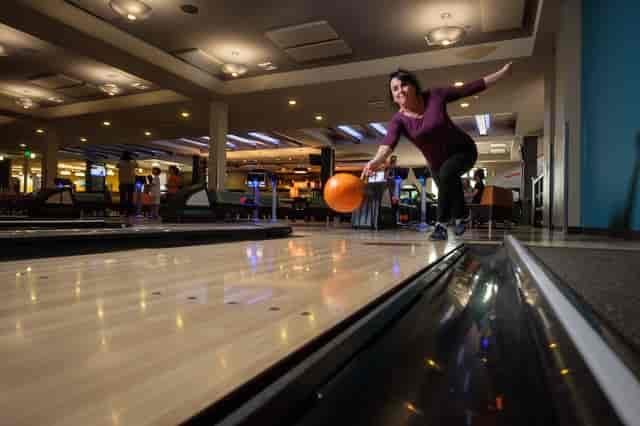 Bowling
Strong drinks for your strong performance
Bowling Rates
Time Allotted based upon how many bowlers in your group. 8 Players maximum per lane.
Reservations Required For All Bowling Lessons
$75/hour before 5pm. $100/hour after 5pm 

Holiday rates may be higher. Non-refundable advanced deposit required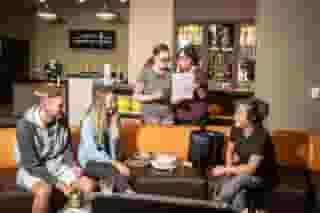 Birthday Bowling
If it's your birthday, your bowling is on us! Bring your ID!
Additional Information
Our prices are subject to change without notice. We have specials available at certain times.
Locker Rentals are available for $60 per year.

Still have a free game card? It can be applied as payment of $8 towards your per person rate.
Holiday periods are: Thanksgiving Week, Christmas Week, New Years Week, Martin Luther King Weekend & Presidents Day Week, Spring Break as well as Easter Week.
Bowling Reservation Policy
All Bowling Reservations must be requested at least 48 hours in advance.

A minimum 50% deposit is required.

Reservation requests must be in writing using the form below. No telephone requests.

Check-in 15 MINUTES PRIOR to your reservation time. If you fail to show up 15 minutes ahead of time, your lane(s) may be given away.

We accept all major credit cards.

Free Bowling game cards cannot be used to pay for reserved lanes.

CANCELLATION POLICY: MORE THAN 24 HOURS IN ADVANCE WILL INCUR A $25 SERVICE CHARGE. LESS THAN 24 HOURS NOTICE, THE DEPOSIT BECOMES NON-REFUNDABLE. CANCELLATION BY EMAIL ONLY.