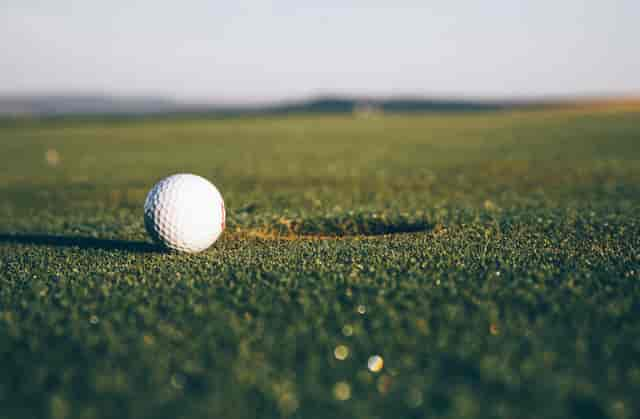 Golf
Get in the swing of things!
Perfect your skills with indoor practice. Who's your caddy, Mammoth? That's right, we are! Because now you can keep up your golf game year-round on one of our three indoor High Definition Golf simulators (the same system used by PGA Tour Pros!). Featuring 12-foot wide High Definition screens, this is the most realistic indoor golf experience in the world. Get ready to be transported to the course of your dreams: from Pebble Beach to St. Andrews, Mammoth Rock 'N' Bowl can get you there. Any time. Any season. Sunshine guaranteed.

Golfing Hours are by appointment. To make a reservation, and for more information on programs and events, contact our Golf Center at 760-934-4200 or 760-934-4229.
Golf Rates
$40/HR per group / per bay
Our simulator rates are by the hour. Price based on simulator time NOT per person!!! Whether you practice alone or compete with your friends, the price is the same. The more the merrier!

Minors must be accompanied by an adult.
1 player
20 - 50 minutes

9 holes
1 player
45-60 minutes

18 holes
2 players
40-60 minutes

9 holes
2 players
1-2 hours

18 holes
3-4 players
1-2 hours

9 holes
3-4 players
3-4 hours

18 holes
Other Costs
Top-quality Taylor Made or Titleist club rentals $10/set, Junior clubs are complimentary.
Rent Out the Entire Golf Center
2 hours per simulator, 6 hours total = $270 4 hours per simulator, 12 hours total = $540